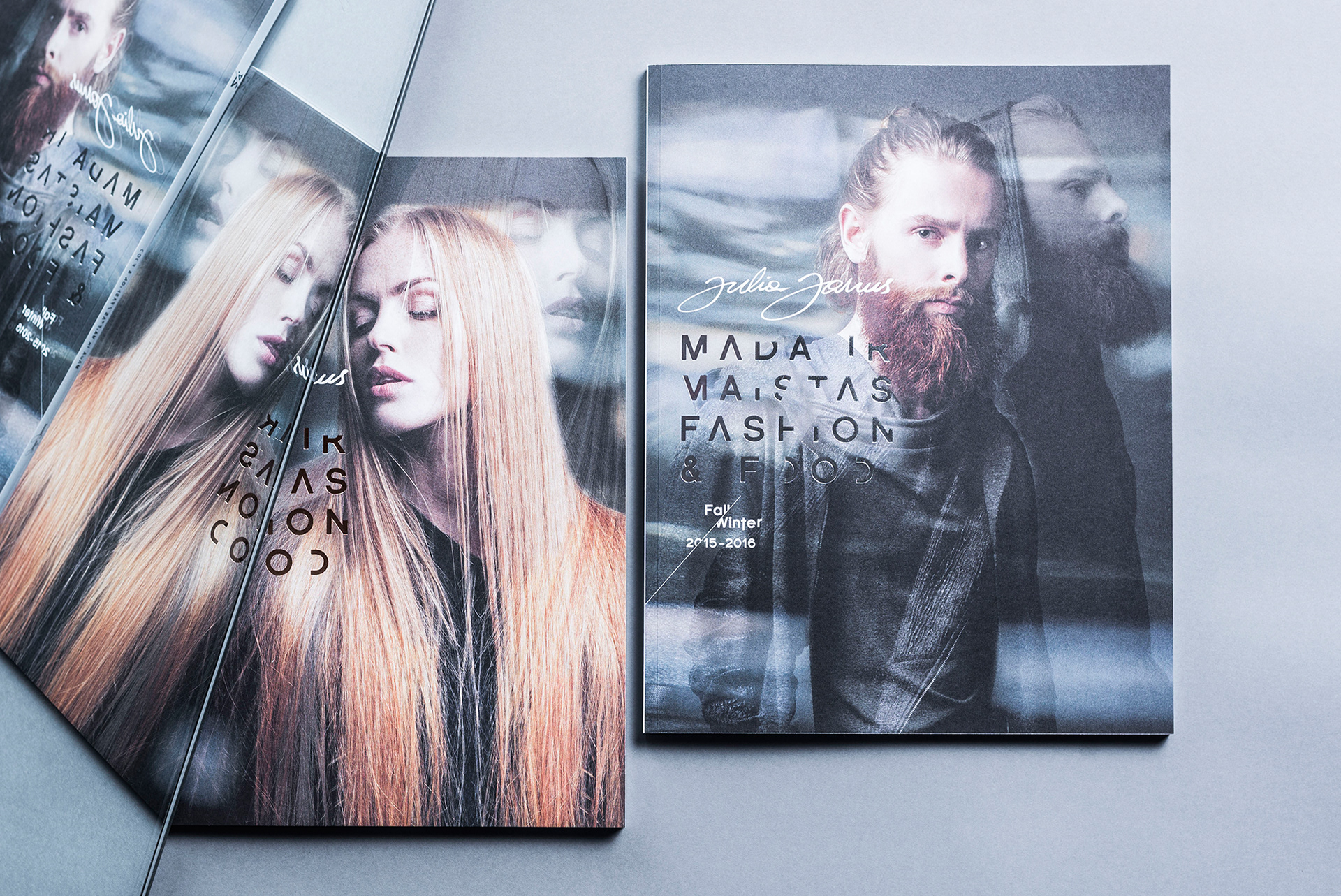 LOOKBOOK "FASHION AND FOOD" (FALL-WINTER 2015-2016)
"Julia Janus" is a laboratory where ideas are created and served to taste. "Fashion and Food" is a continuation of ideas that serve result of interdisciplinary collaborations. It connects Baltic gastronomy with fashion through visual dialogues. The third publication featuring 2015 spring/summer collection "Alchemy" was created by three innovative restaurants and their chefs: restaurant "Uoksas"(Lithuania, Kaunas), chef Artūras Naidenko;  restaurant "Tres Pavars" (Latvia, Riga), chefs Martins Sirmais ir Eriks Dreibants; restaurant "Biblioteka №1" (Latvia, Riga), chef  Maris Jansons.
"Julia Janus" alchemist – modern hag who uses the newest technology to explore time and space. She is creative and enjoys the present time. Intensive magnetism of clothing – emotion that slips down the drapes of it – is getting deeper, expressed by dark shades, texture of smoke or frozen liquids. Mist of the Northern summer, rain, warmth of an urban stone, seaside air, wind, sounds and aromas breath out the clothing with pastel shades and constructions of stylized ritual dress.
The masters of gastronomy had a tough challenge – to find the same visual rhythm and repeat it in their dishes that had to be cooked from seasonal products from Baltic region. All recipes are shared in the issue.
The newest part of the book – analysis of relationship between fashion (as socio-cultural system) and gastronomical identity in Baltic countries. Slowly and with a lot of considerations, this book is becoming a chronicle of fashion and food in modern Northern cultures of 21st century.
​​​​​​​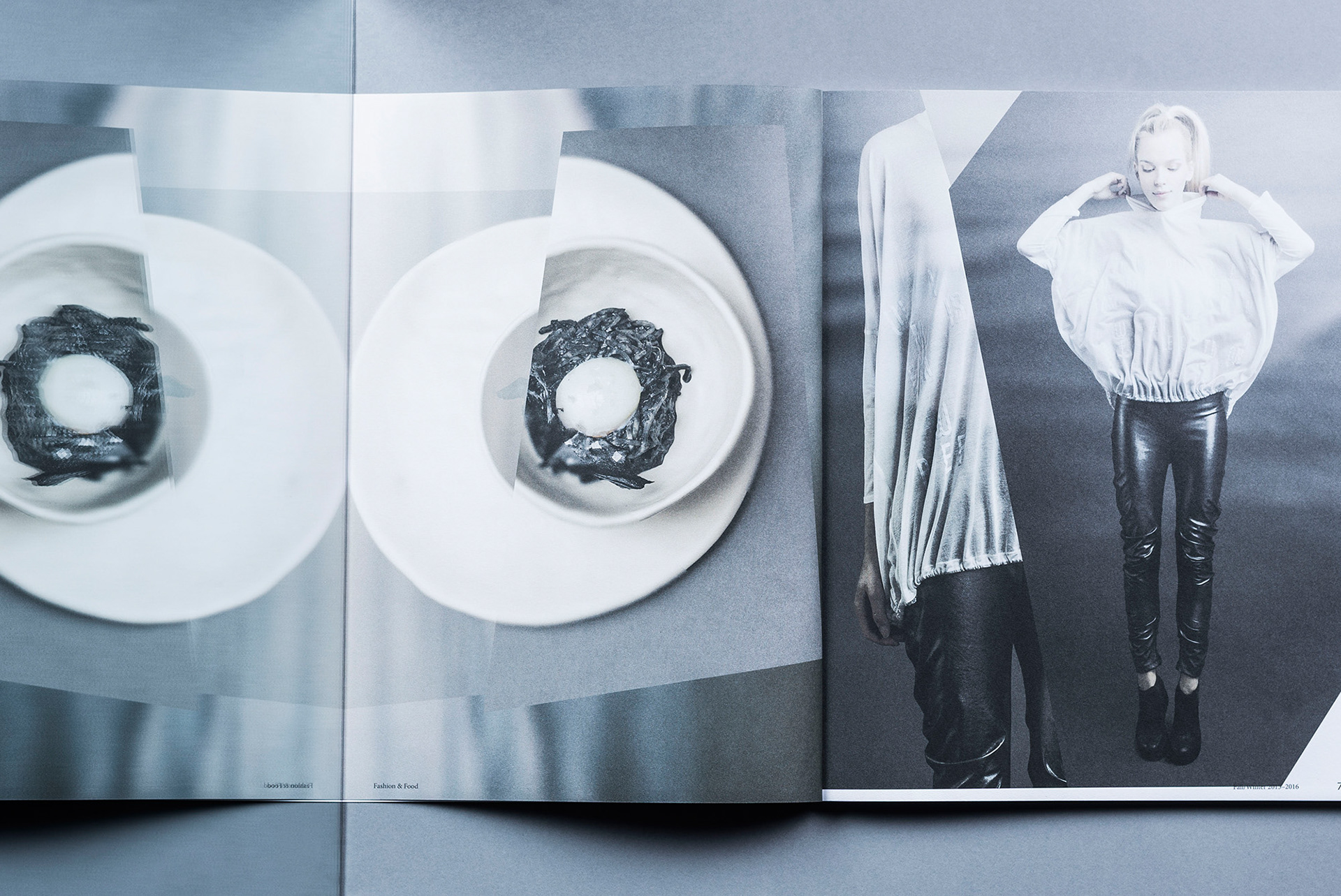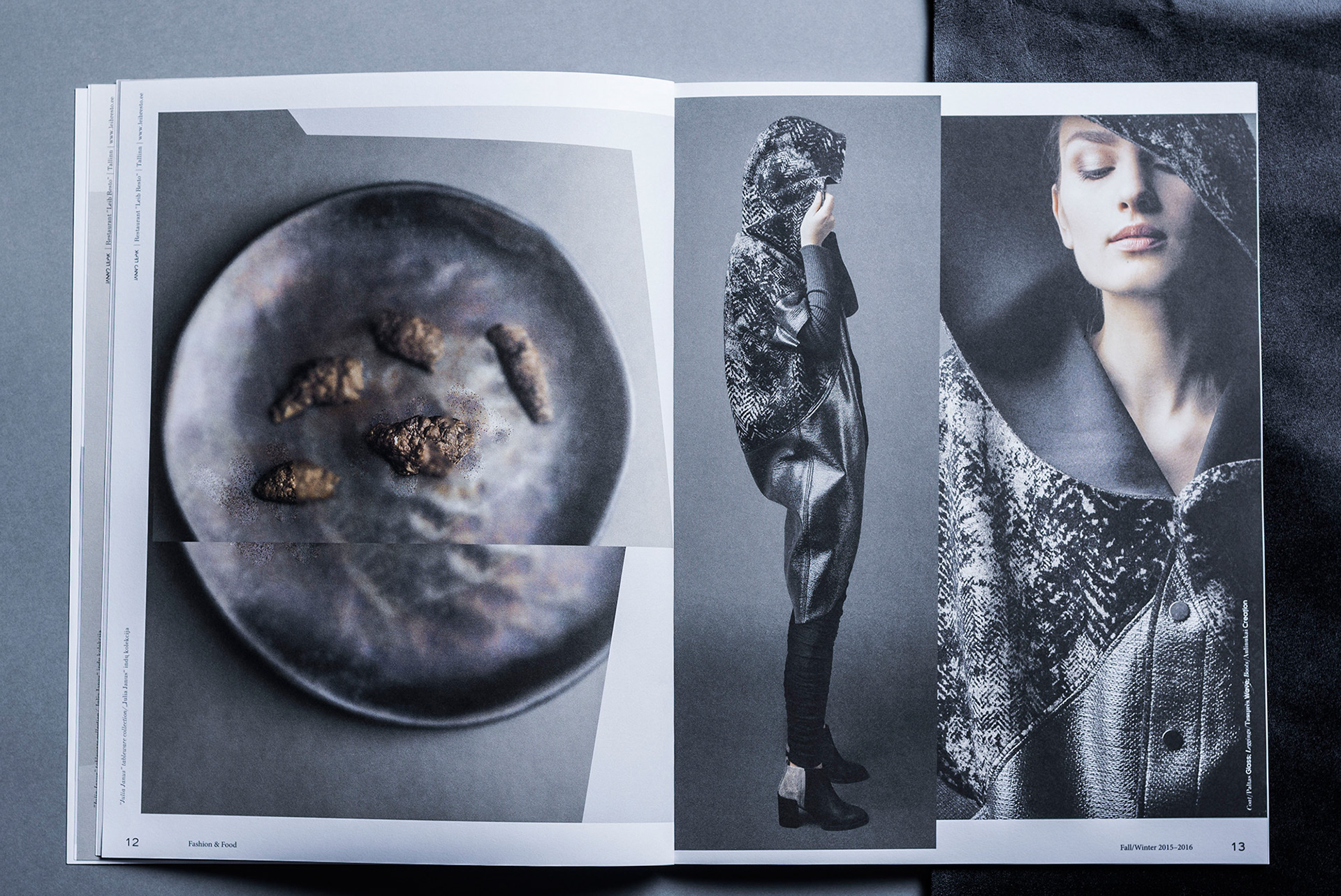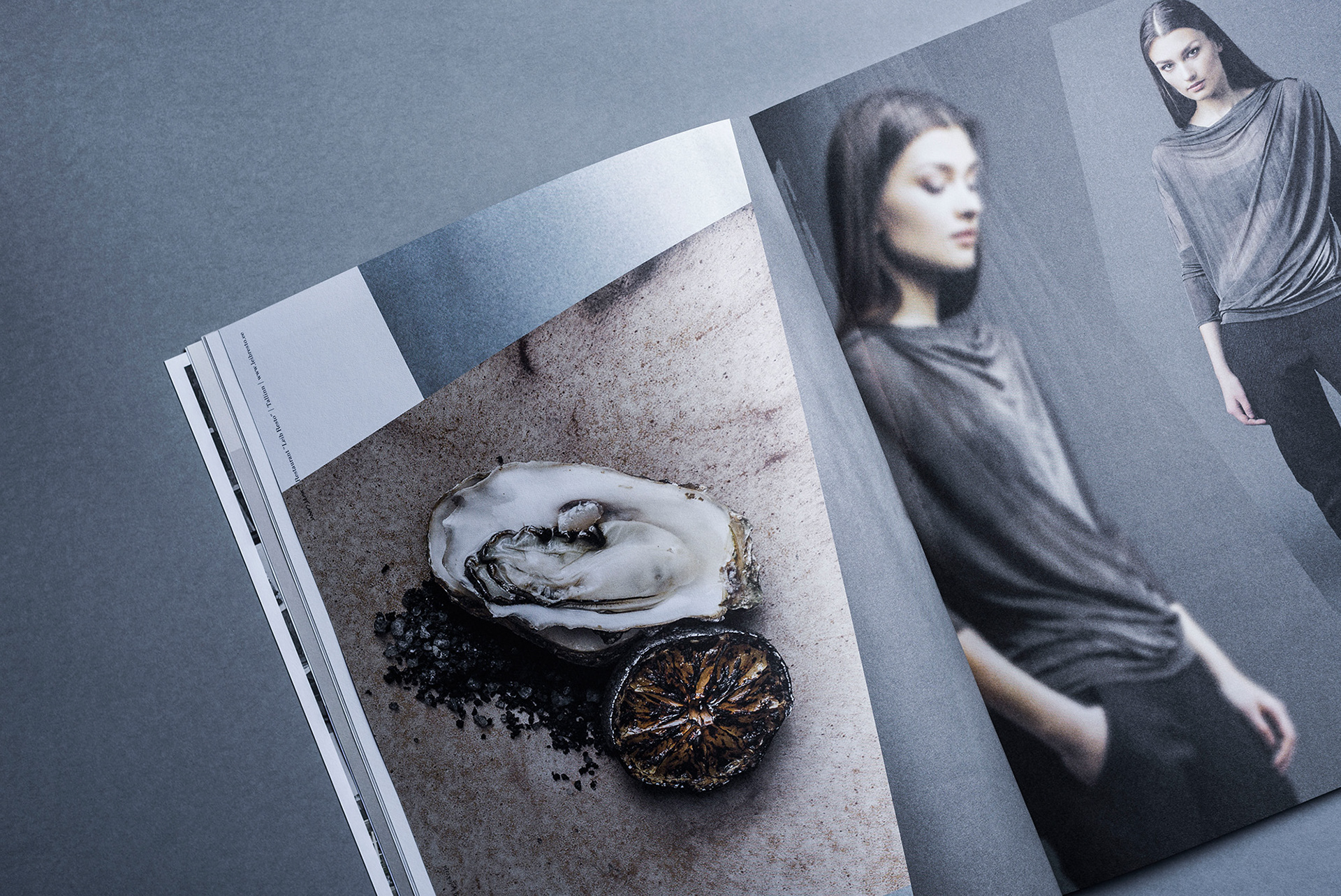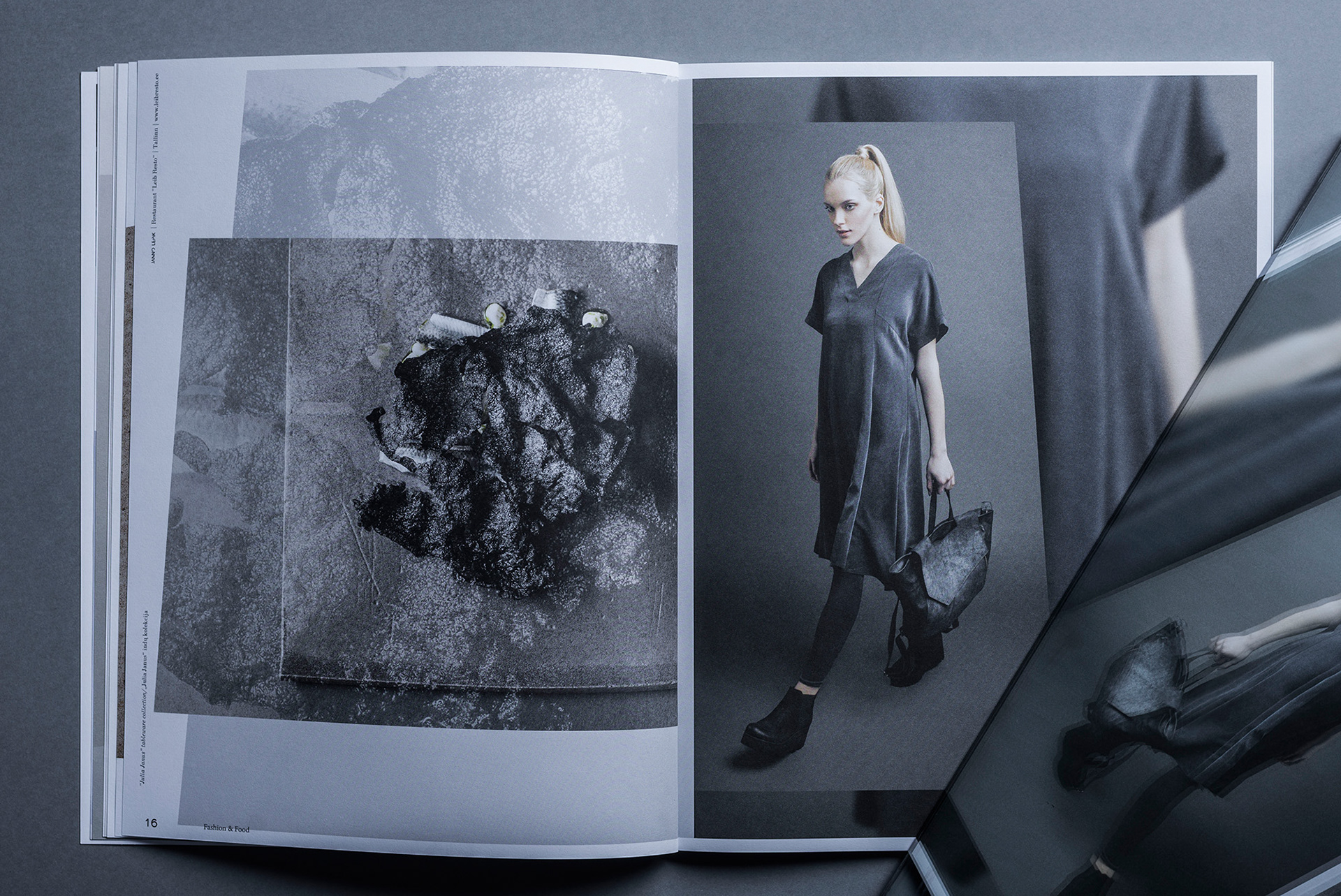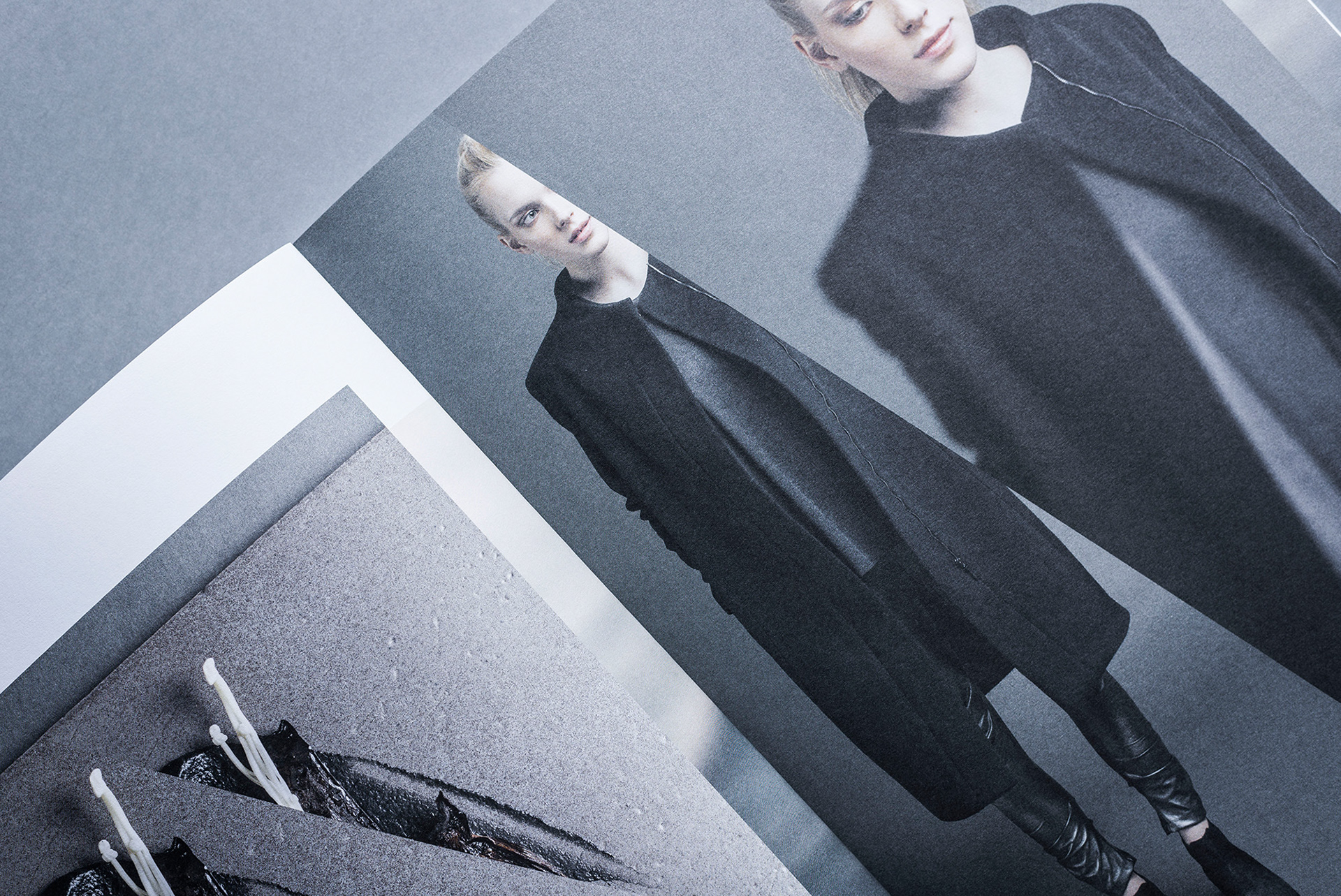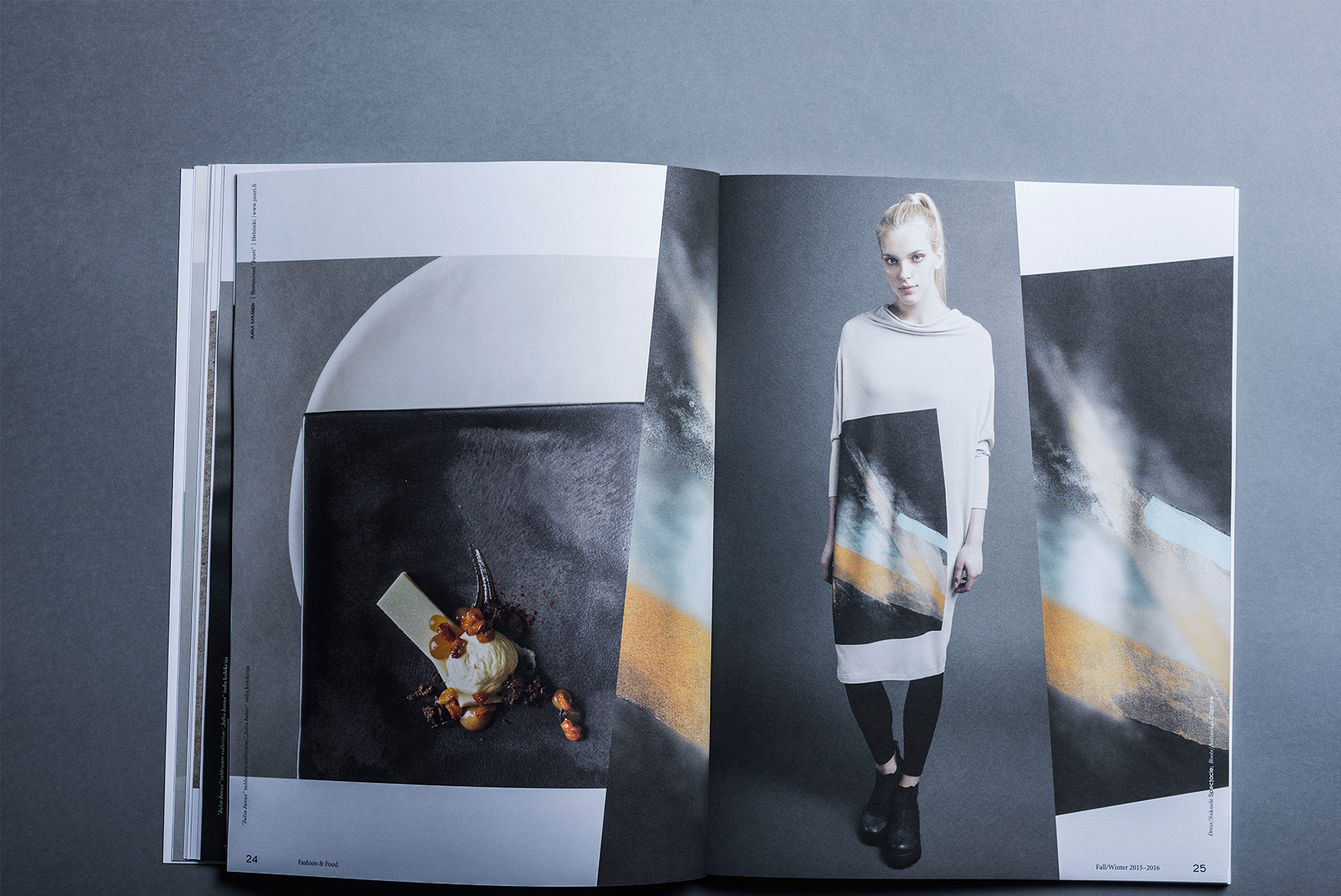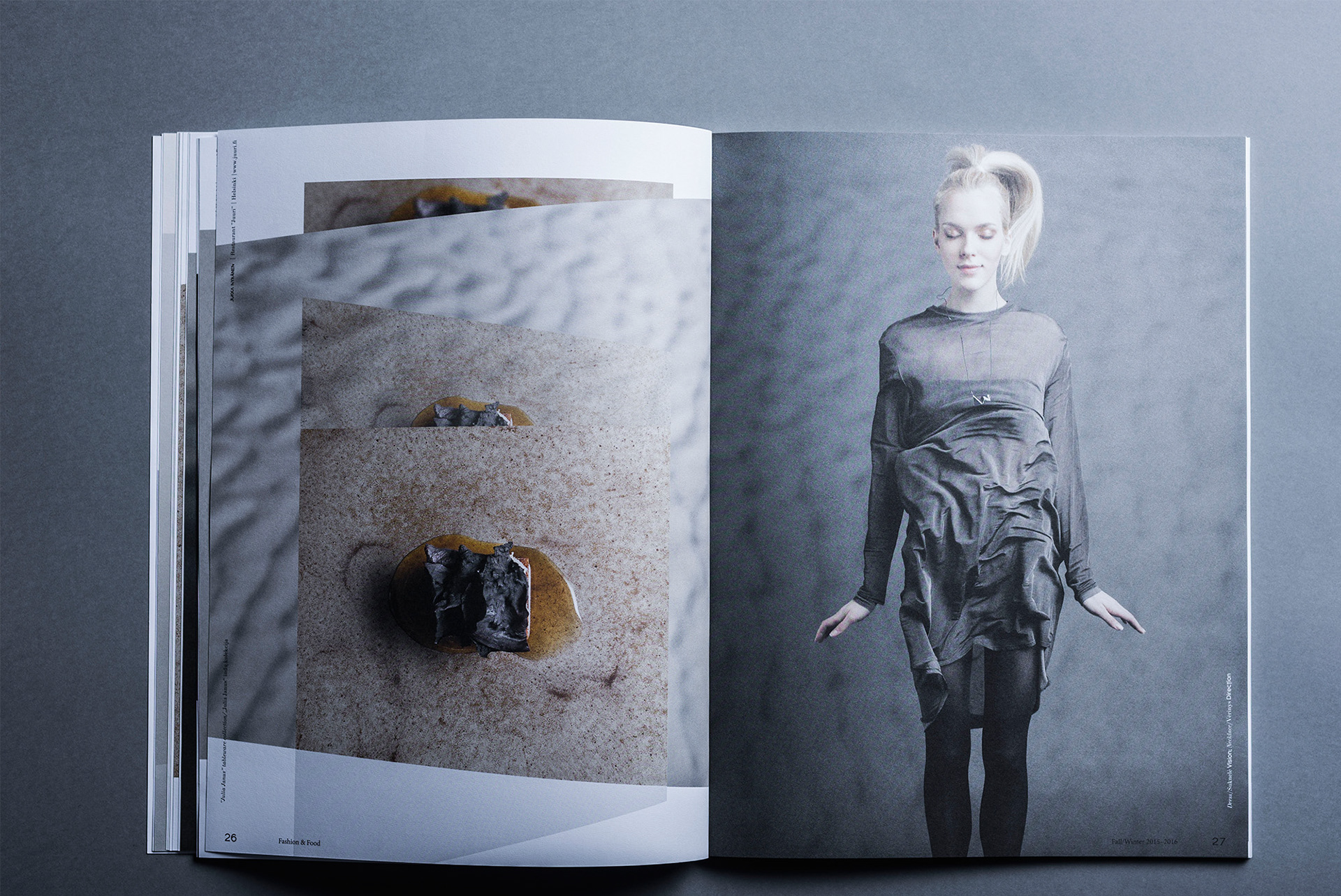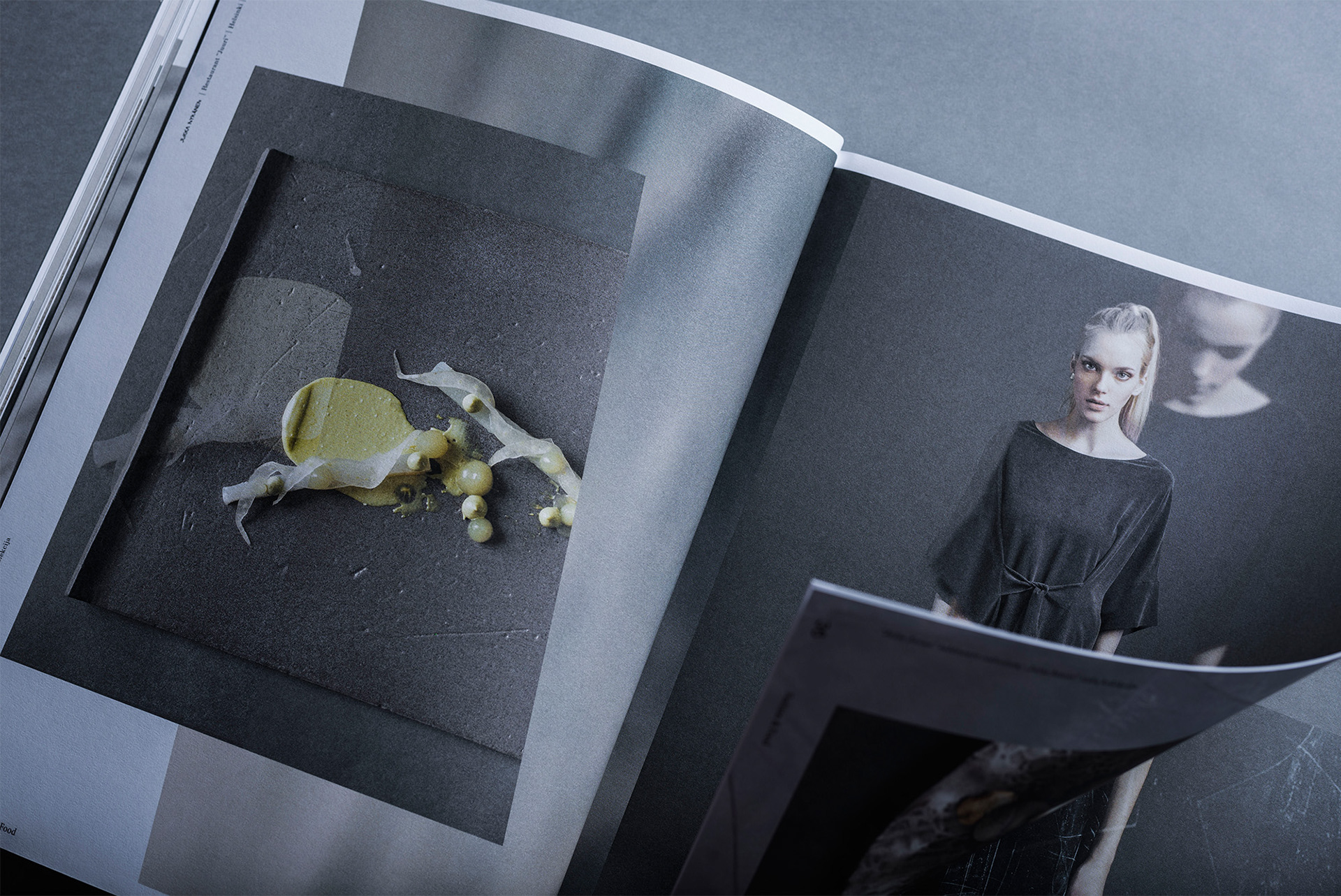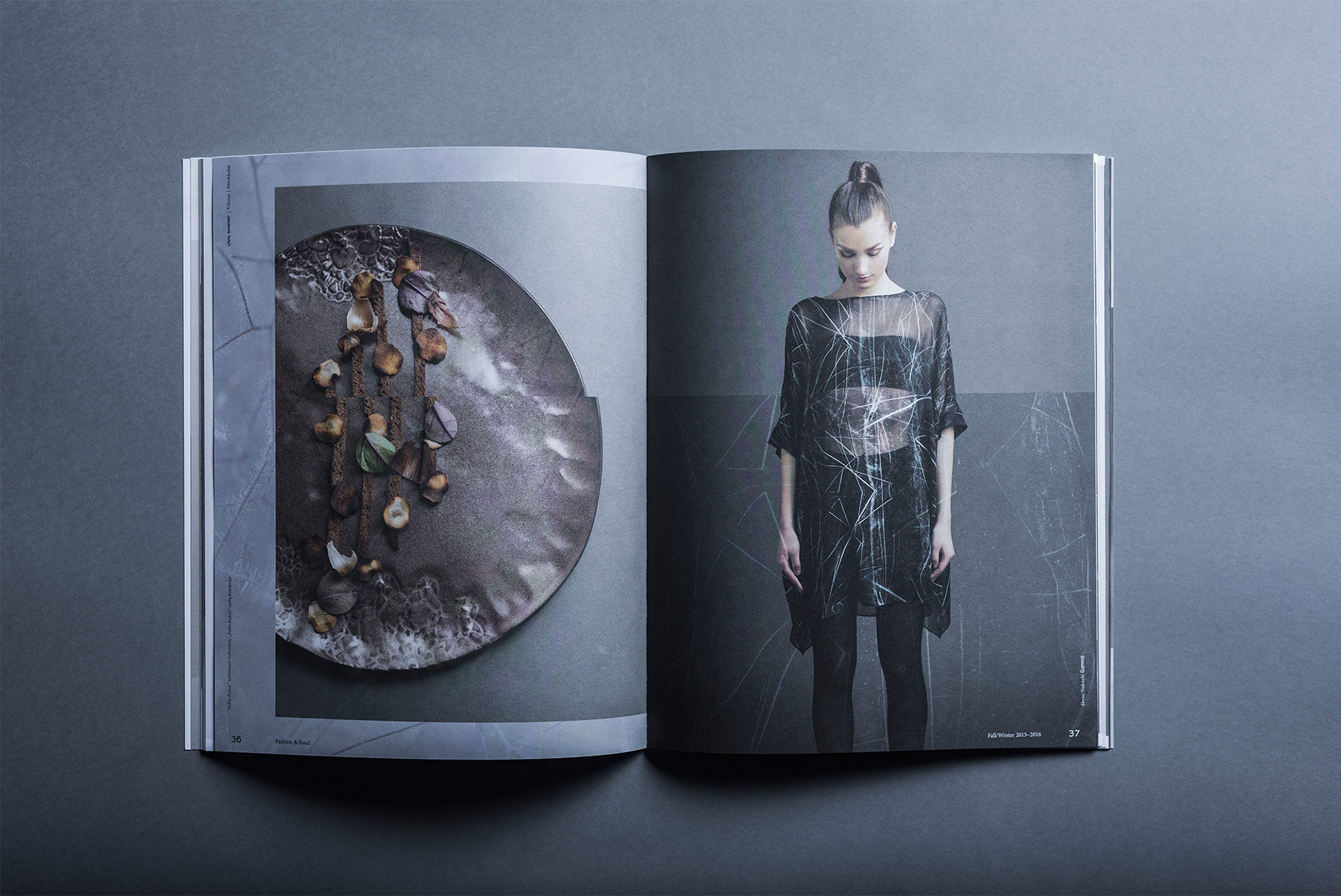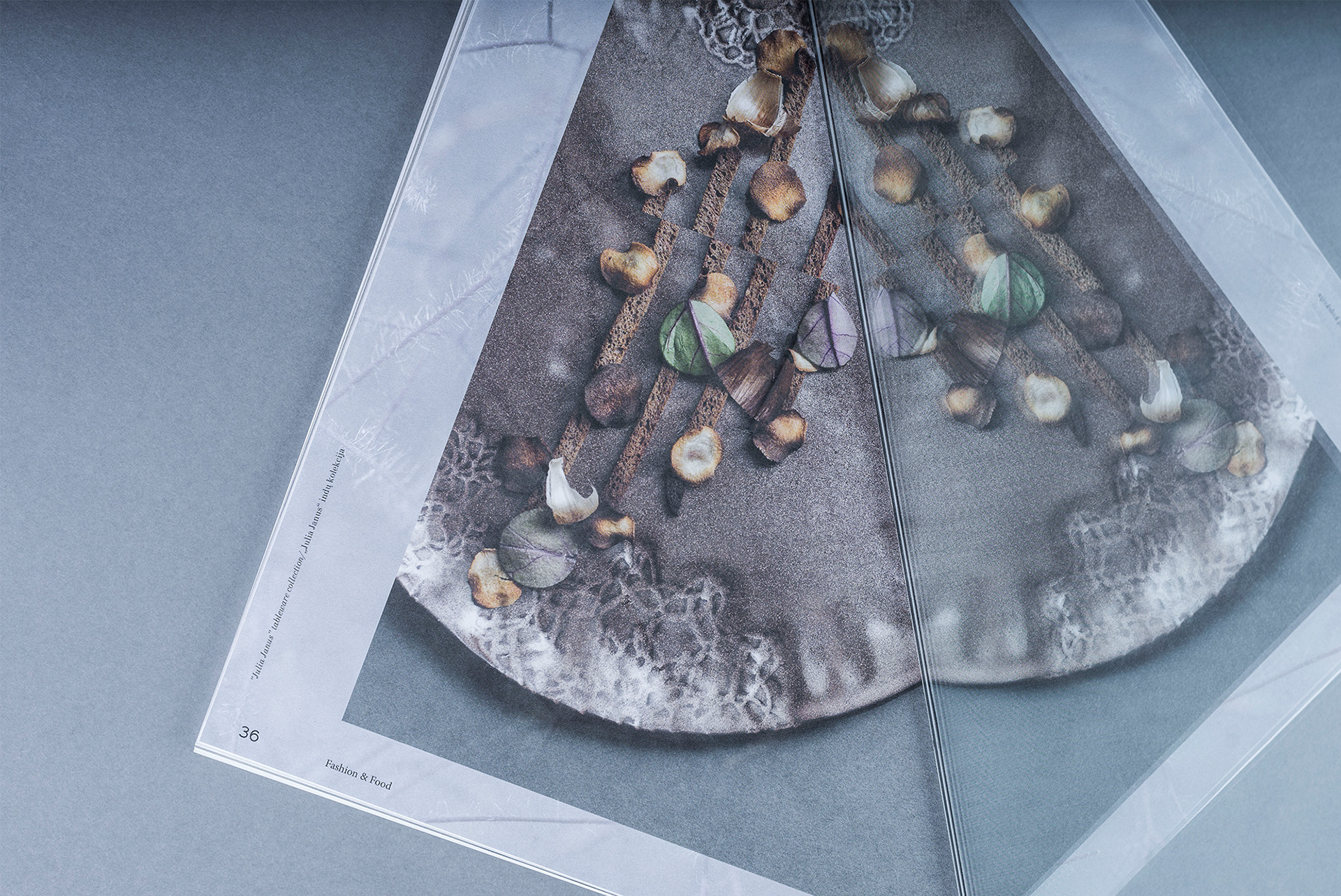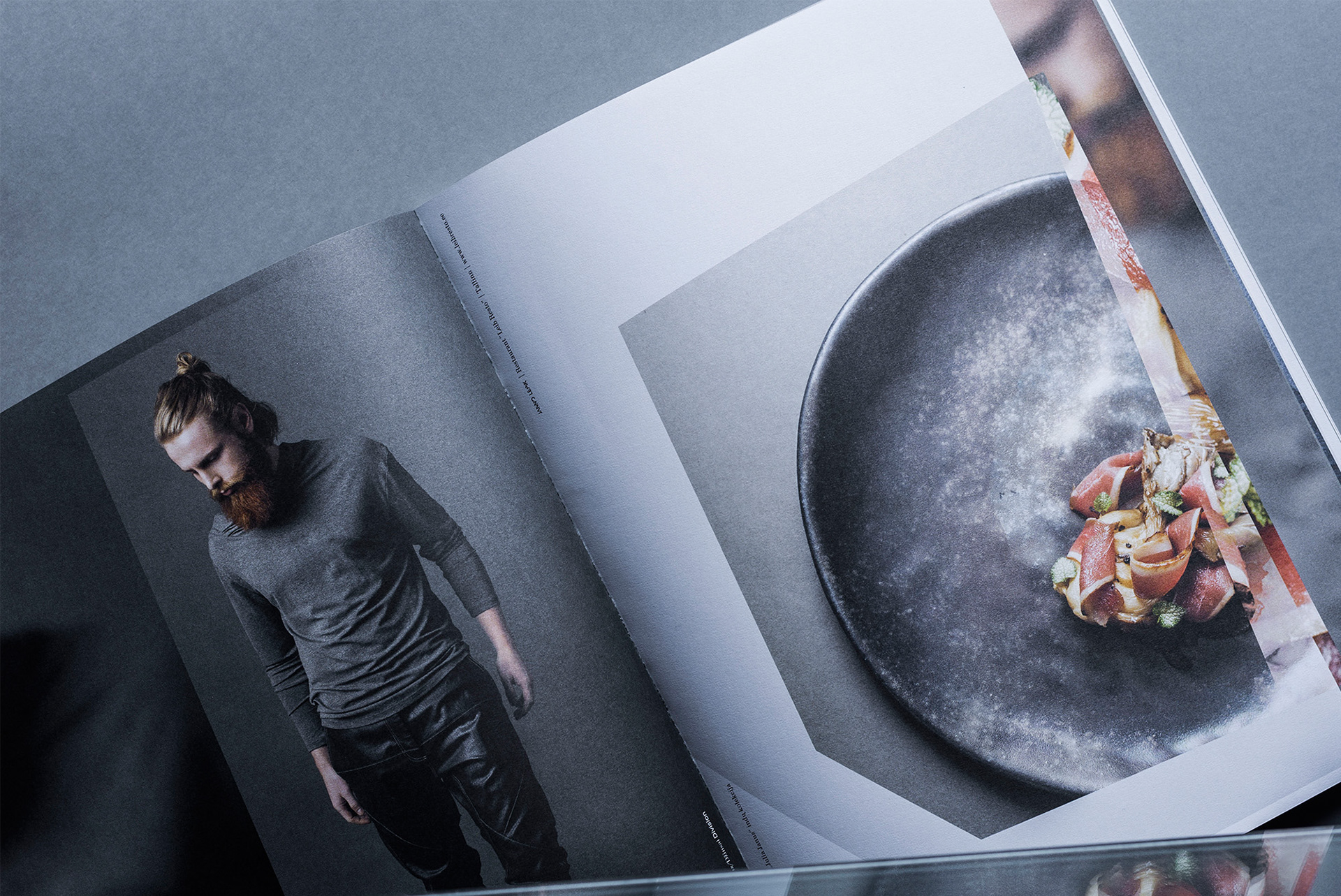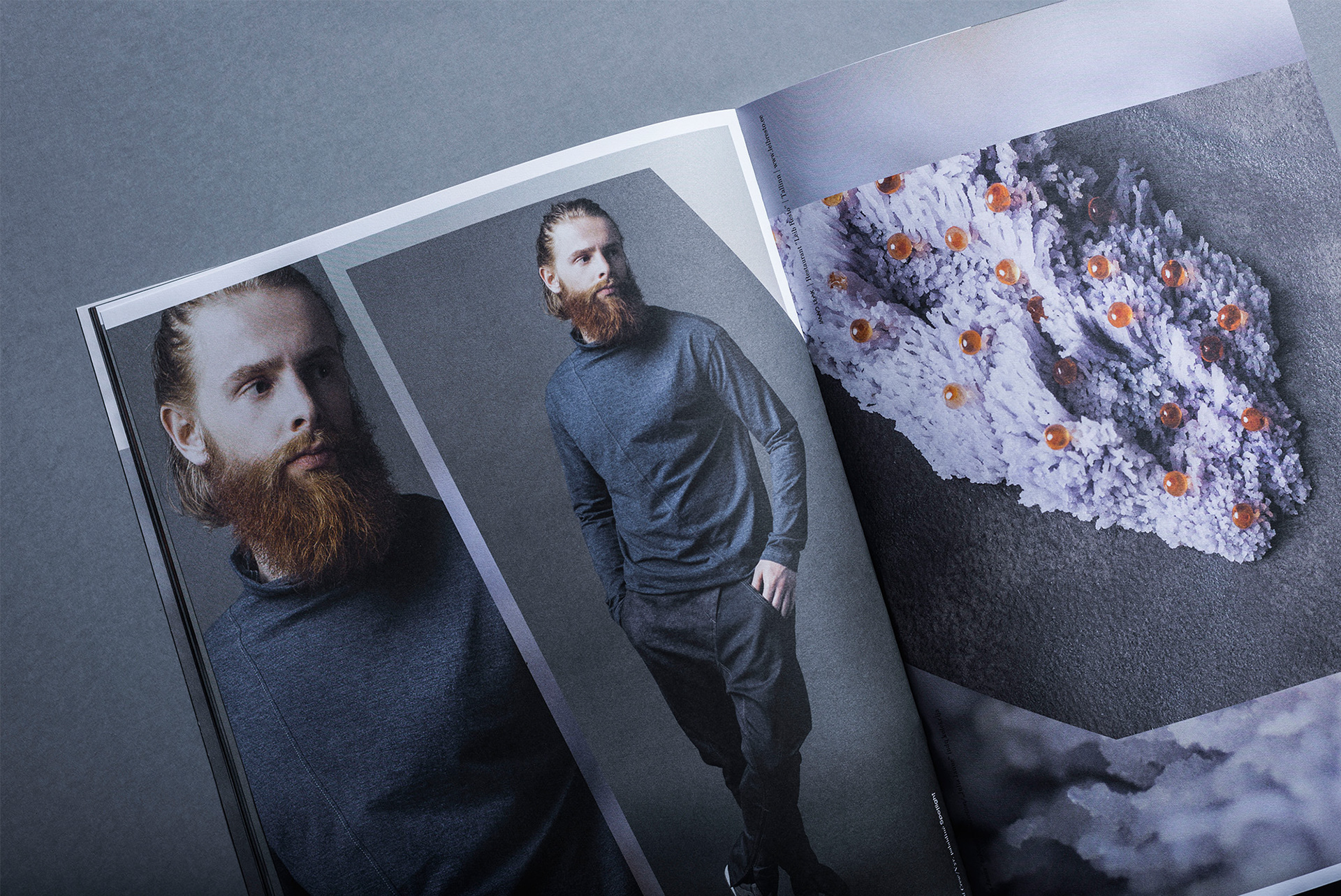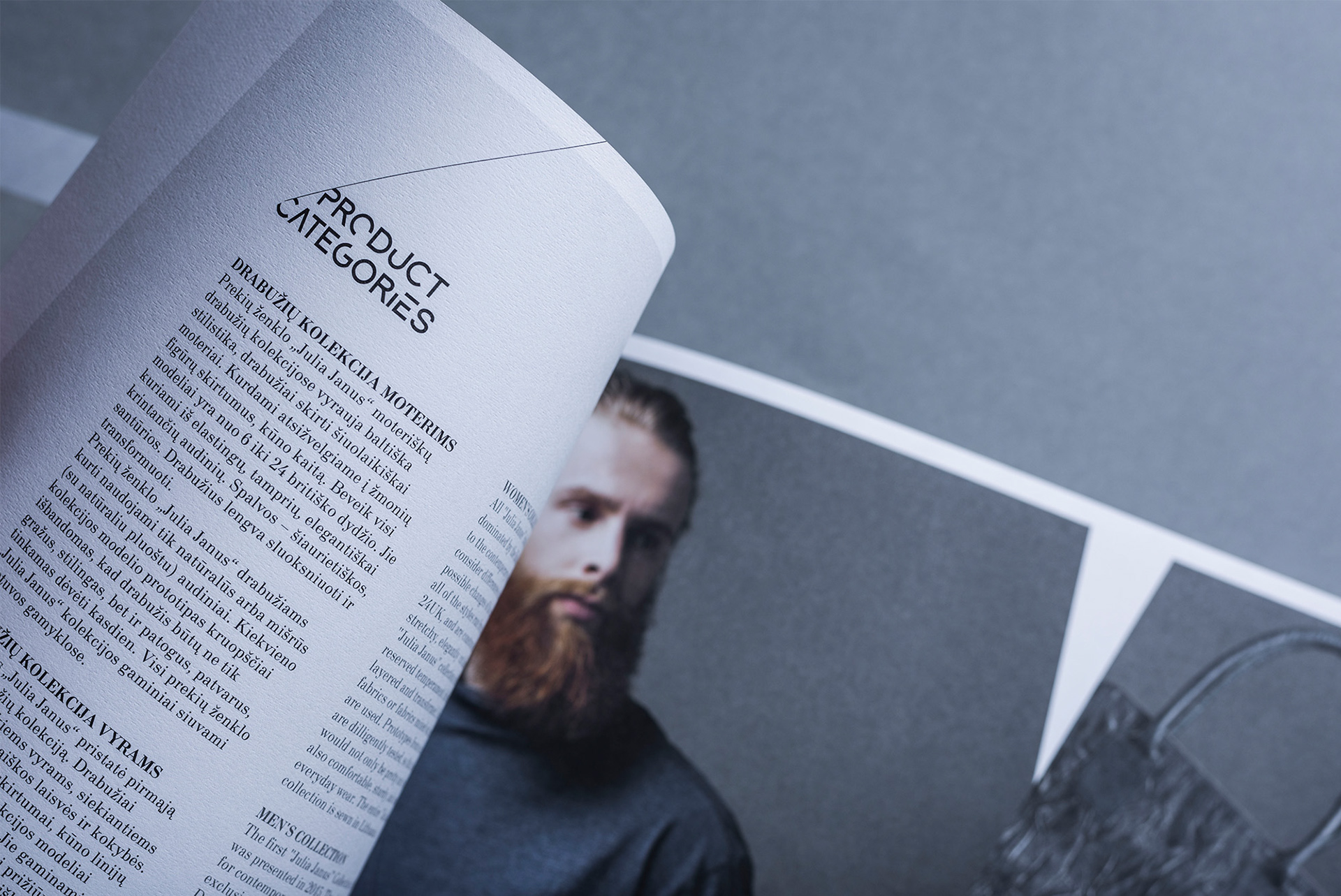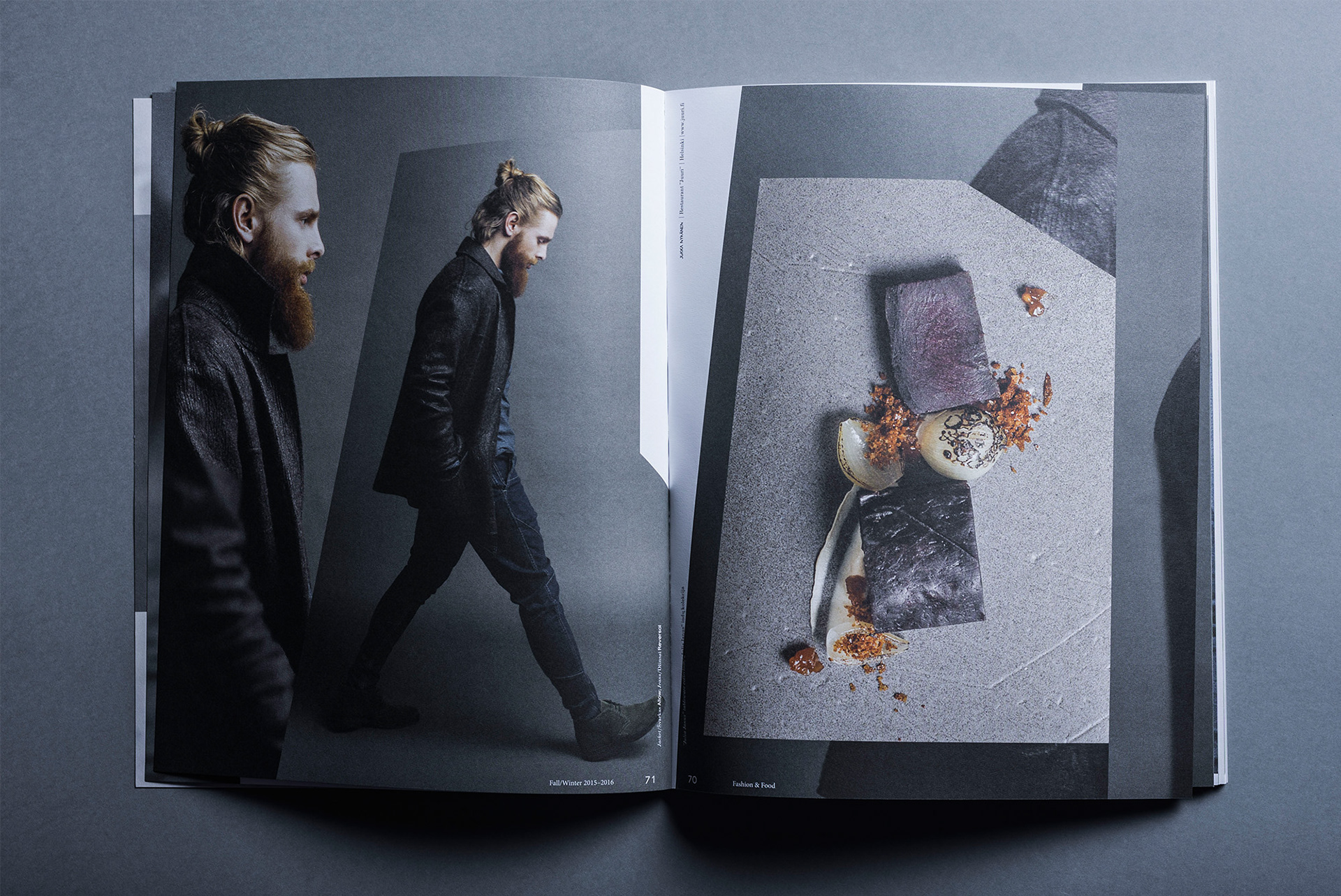 Client:

 Fashion house "Julia Janus"


Photography:

 Packshot.lt


Year:

 2015