"MESSAGE IN THE BOTTLE" NEWSPAPER
After the rebranding, "Mineraliniai Vandenys" company brought its new name "Bottlery" and a message it carries to their customers. The concept of the stores changed and alcoholic beverages became a half of food and drinks duo for gourmets. That's why a newspaper of seasonal cuisine and liquors trends, called "Message In The Bottle", was born. It was created in a collaboration with Kitchen Myth Busters (VMG) having in mind that it must be handy and easy to use on the go.
The ones who love great liquors and fine food, can find recipes of the cocktails, interesting facts about drinks and food in it.  Basically, customers can find everything they need to know about creative combining these two elements into a great dinner here. Ideas for casual or holiday dishes, lovely dinner with friends, or tasty stylish snacks – all of it in just 12 pages inviting to read and start making it now.
As "Message In The Bottle" is a free issue that customers get at the store, it was destined to be released in a form of a newspaper, which is meant to be read "here and now". That is why most of format ideas were inspired by the newspapers: a similar paper was used and sheets were left unclipped.
The same inspiration reflected in design: information was composed in columns, big headlines and dynamic composition
s of pictures were made to complement each other. A fun and playful visuals makes the newspaper original and easy
to use for every gourmet with an up-tempo lifestyle. However, even if the target audience of it is people with subtle taste for liquors, but design is a little bit more versatile. It is created to reach and communicate with broader audience – from a young wine lover to an old and sophisticated gourmet.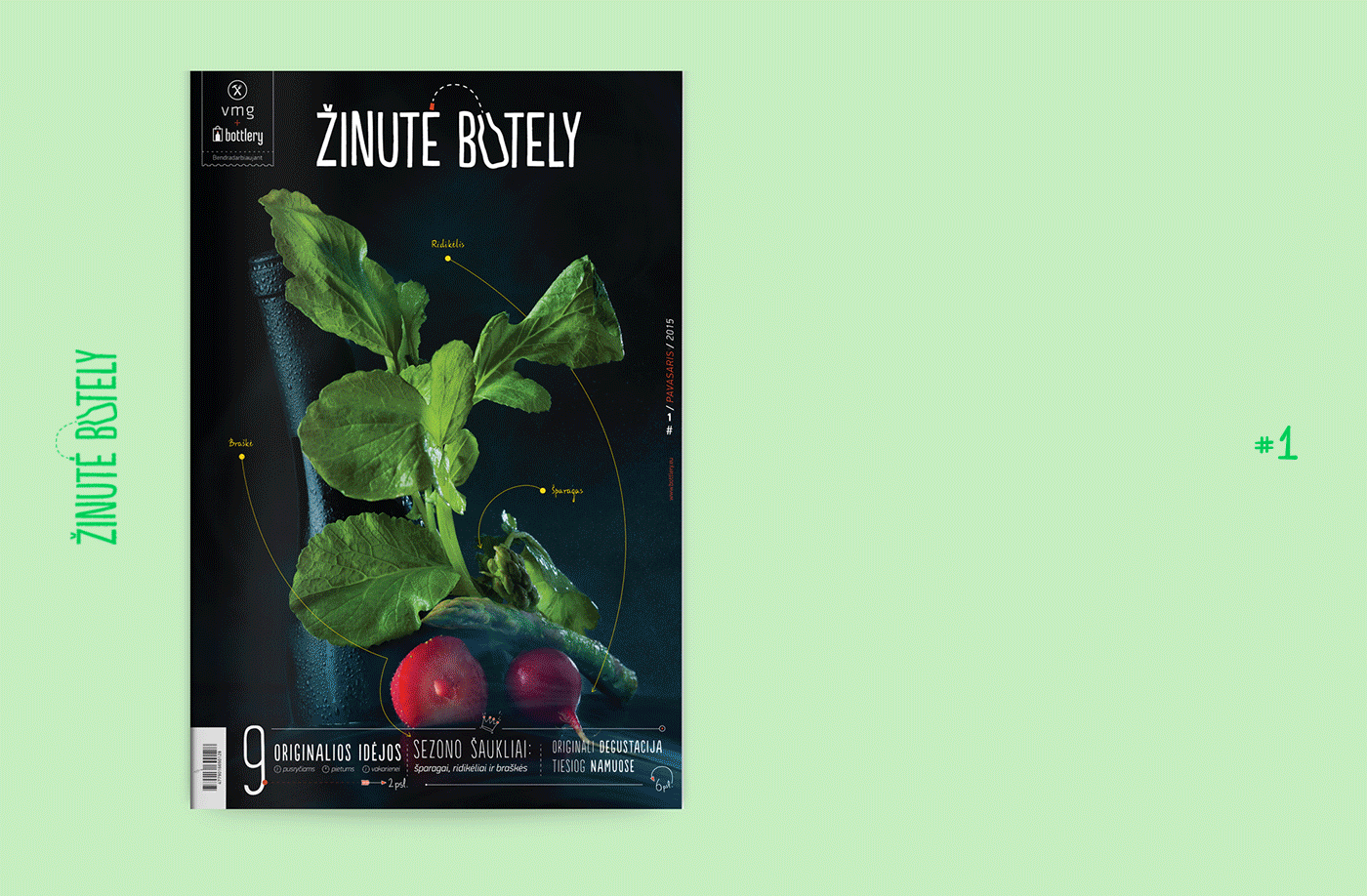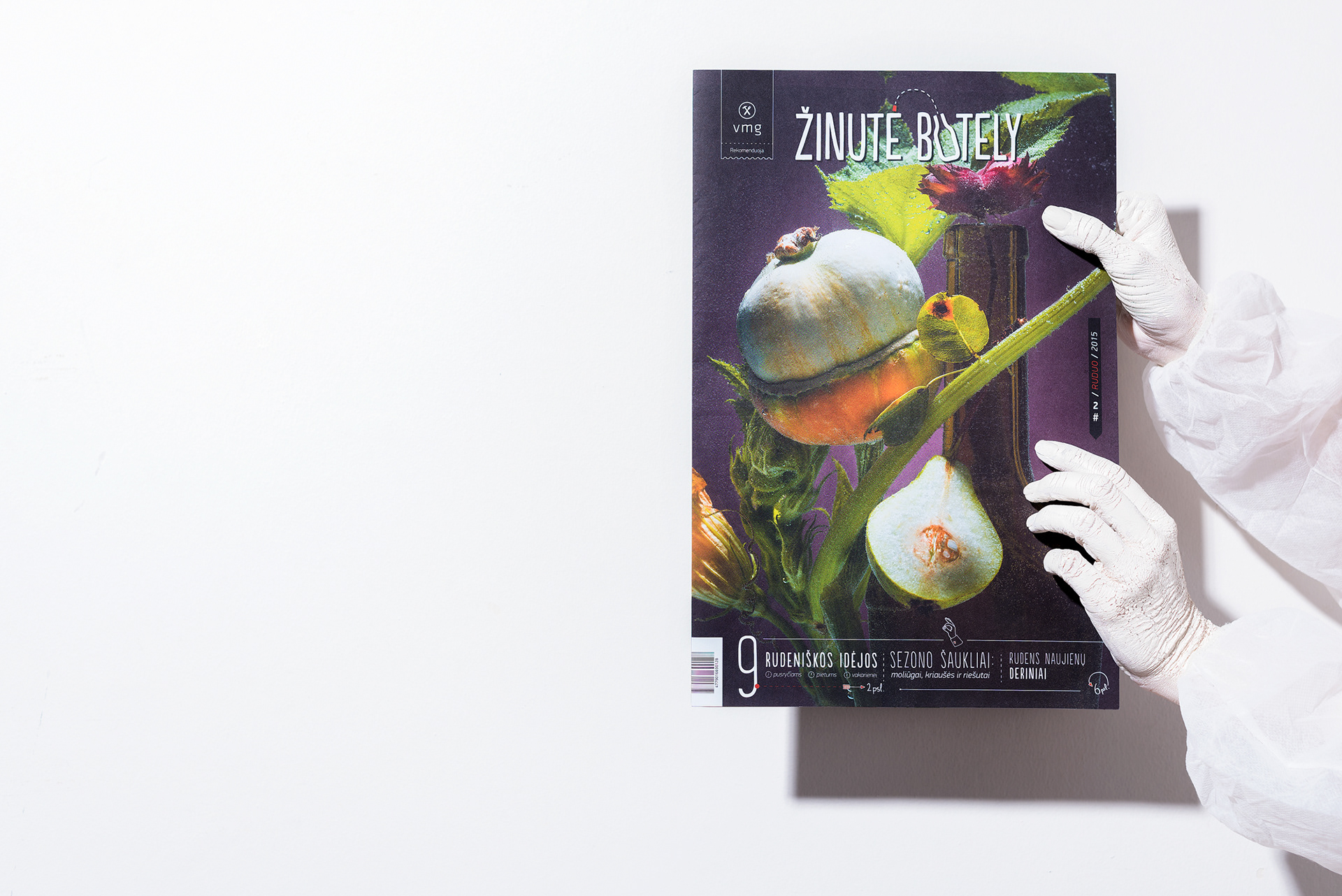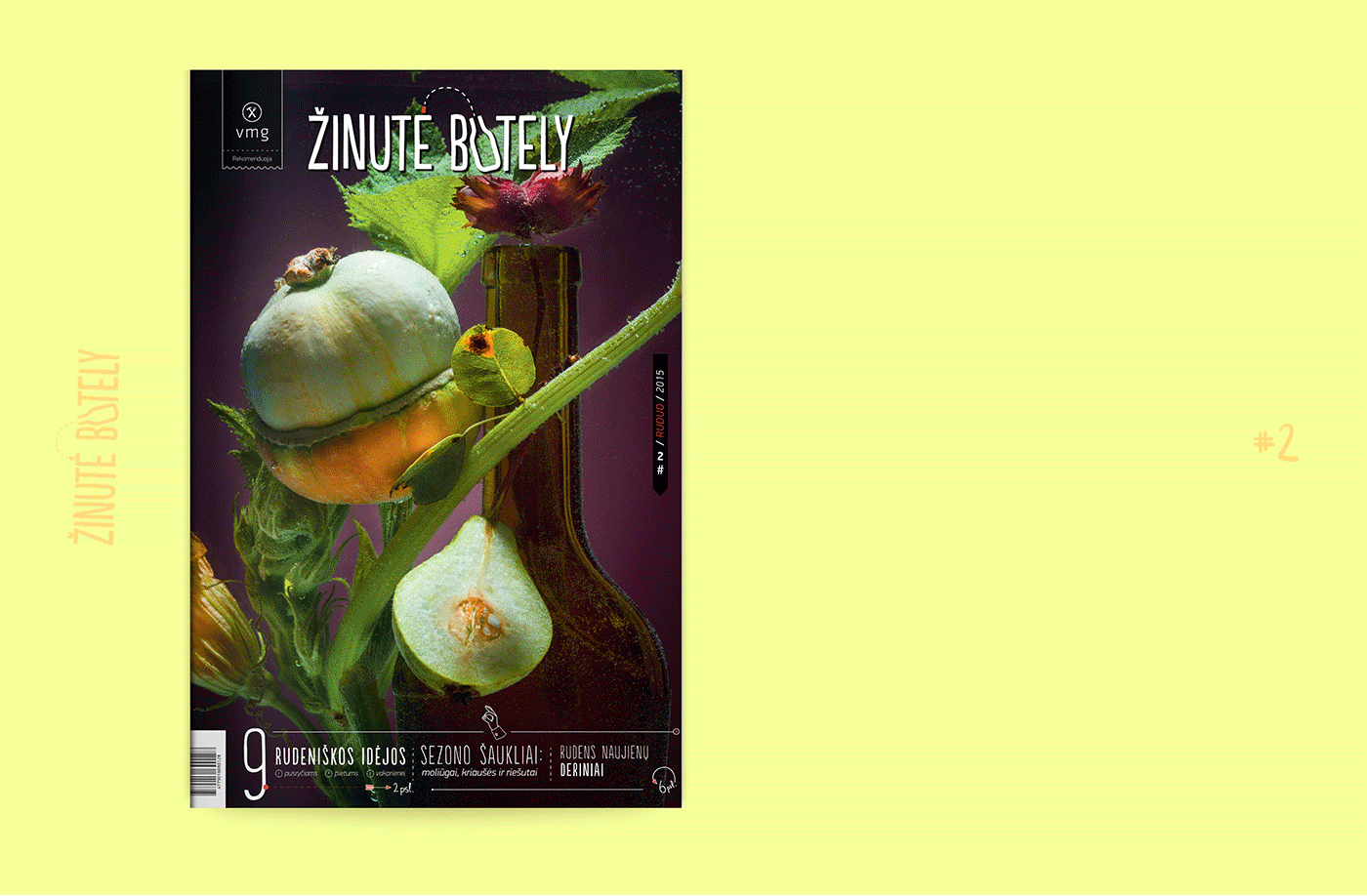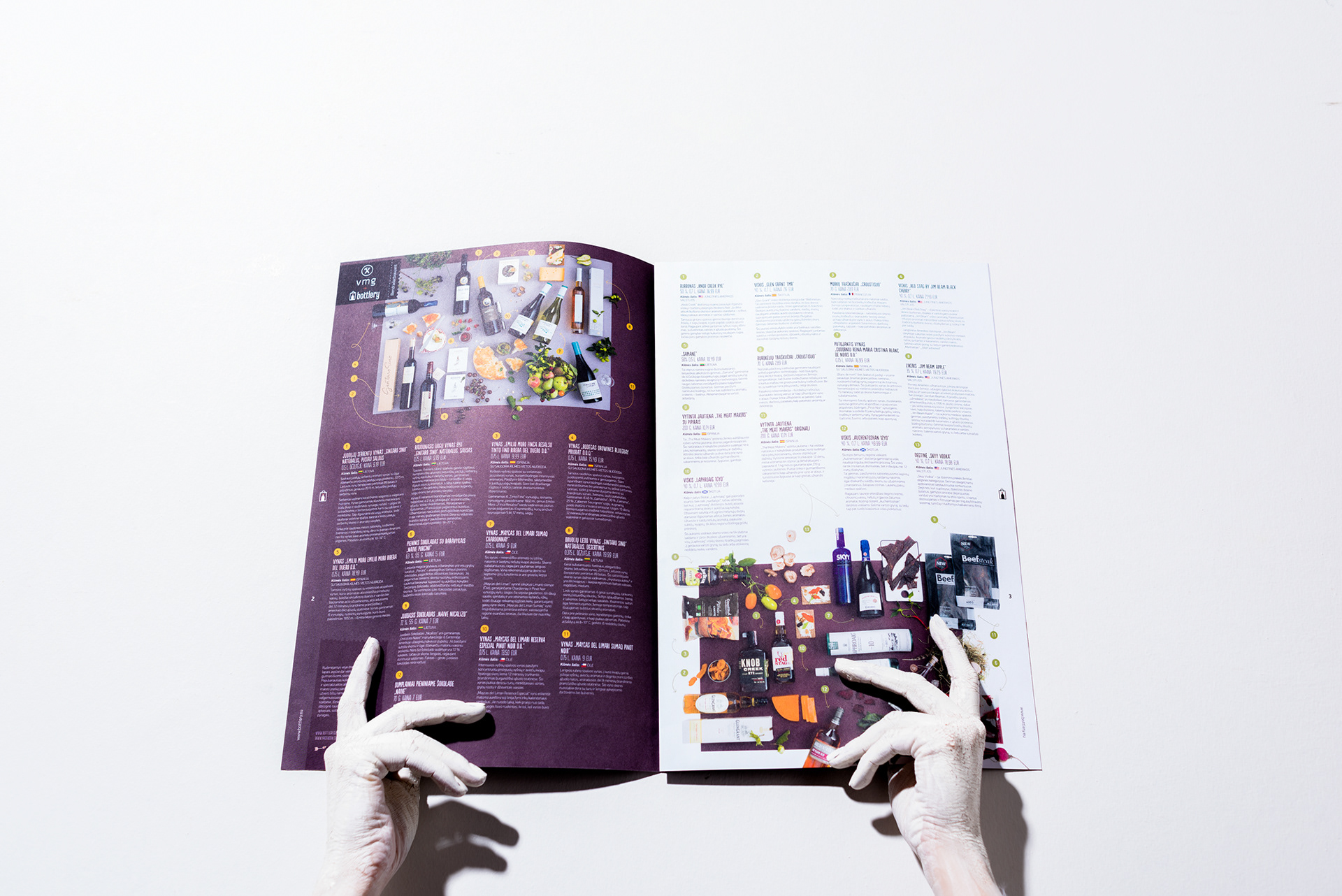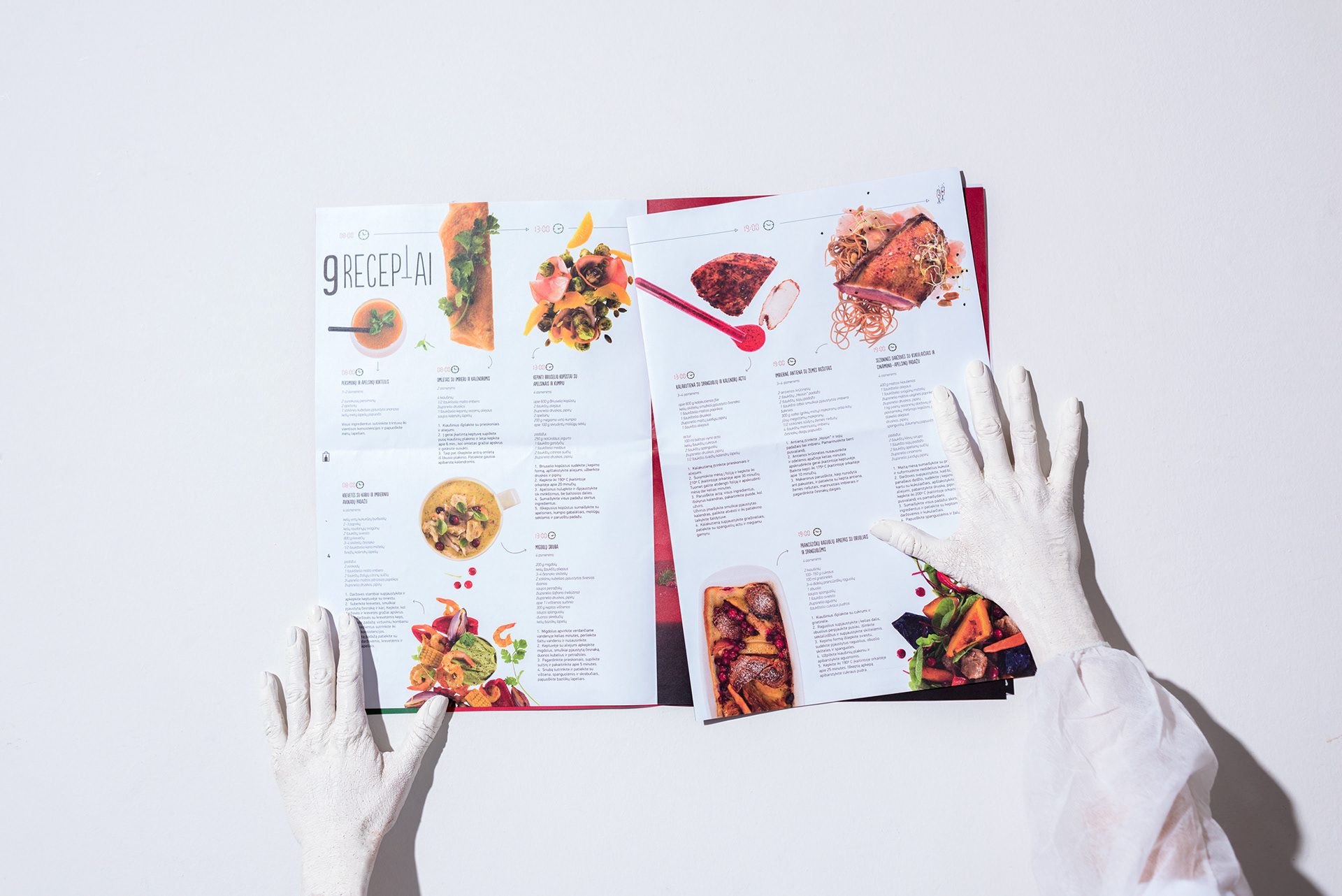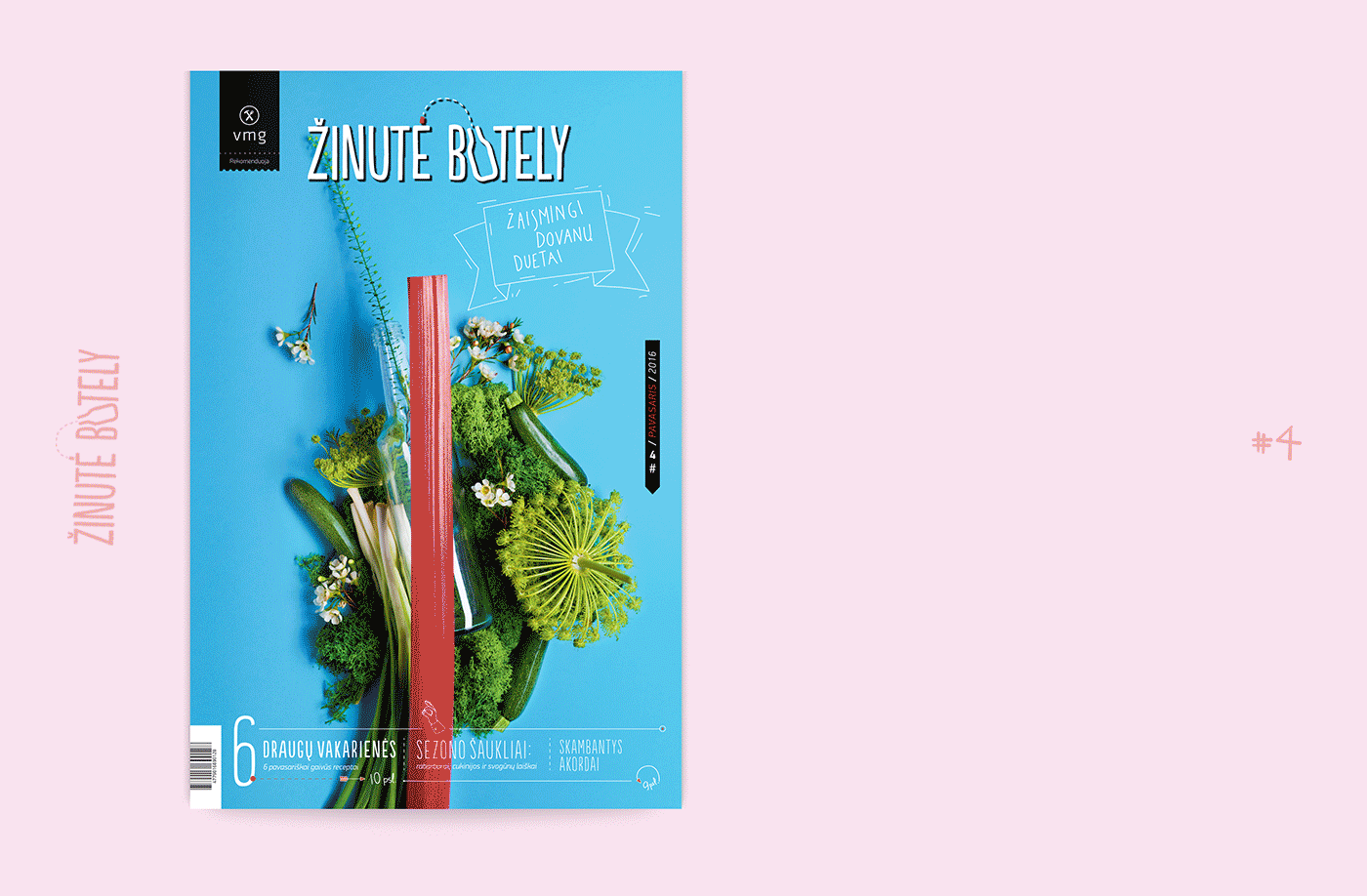 Client:

"

Mineraliniai vandenys

"


Photography:

www.packshot.lt


Year:

2015 - 2016